OUR SERVICES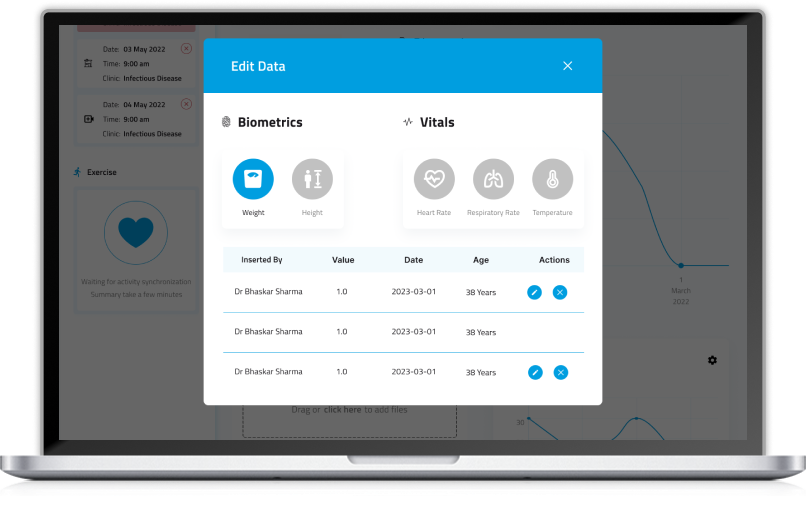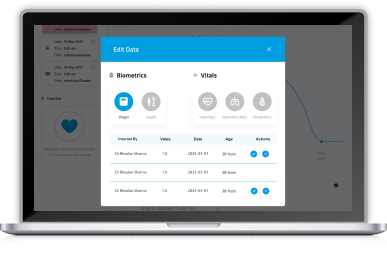 With mylinkedcare, I am linked to all my doctors - it is awesome, they are totally up to date on my vitals, my biometrics, and the medicines I'm taking.
So during my consultations, I feel that every minute is focused on me, without wasting time giving the doctor information that I used to have to repeat at each visit.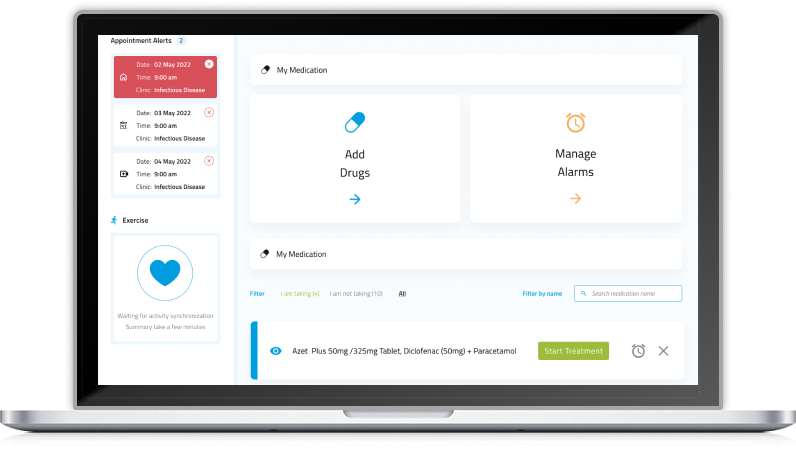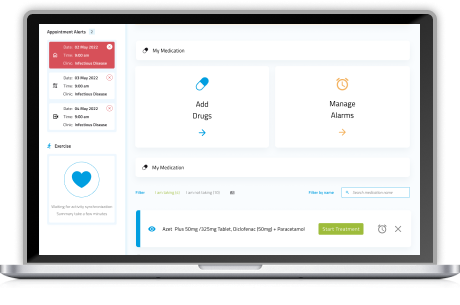 All my medication is listed in mylinkedcare, and I get reminders of what to take, and when. And I don't have to remember what I've taken, as mylinkedcare automatically informs my doctor.
Vitals and Biometrics Data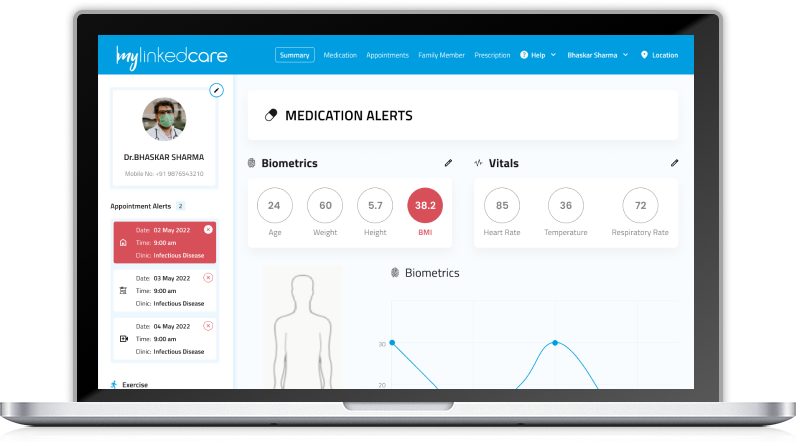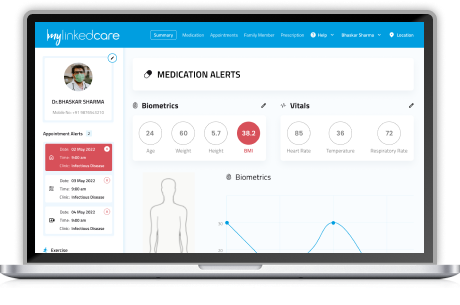 At least twice a week I record my weight and blood pressure, and if necessary my temperature. So I can measure the impact of my lifestyle on my health, and react when recorded values are outside recommended values, indicating I need to take some action on my health.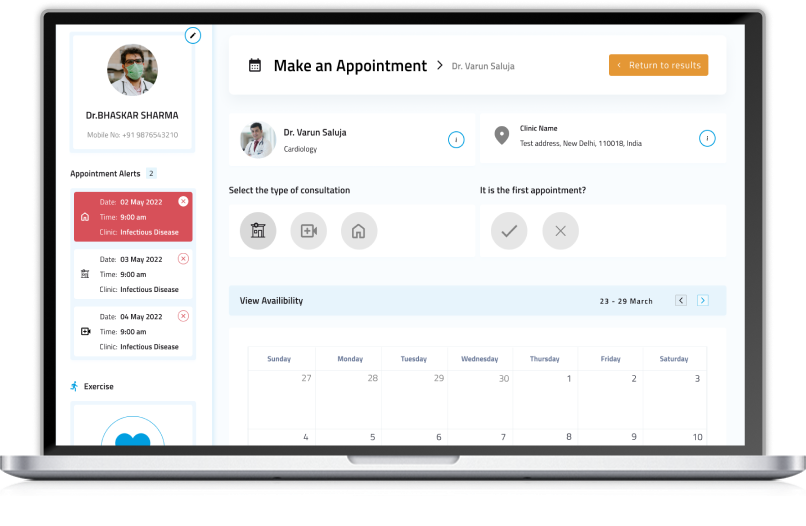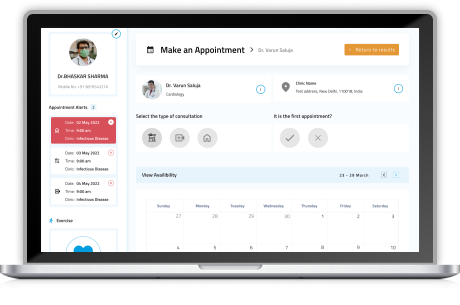 When I need to make an appointment, I can first check to see which doctors are available close to my workplace or home, who also have an agreement with my health insurer. I have access to the doctor's profile, to help me decide which doctor I will choose for an appointment.
Recently, I had a last minute opportunity to join a friend for a short vacation to Paris, but I had set up an important doctor's appointment for the same time. With mylinkedcare, I was able to schedule a video consultation with the doctor while I was in Paris, and it worked